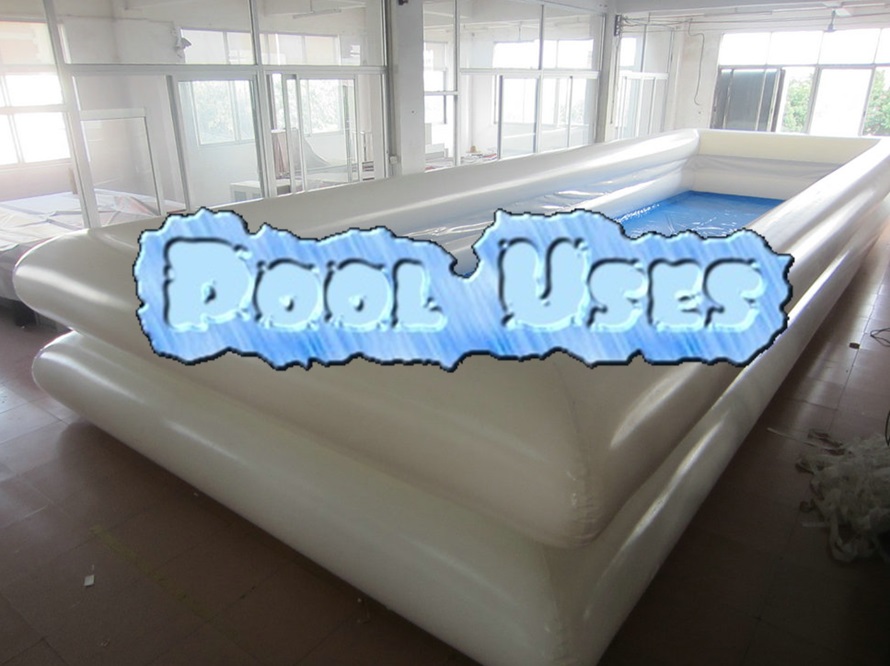 Generally, most people believe that swimming pools are only meant for swimming and light water activities for relaxation and rejuvenation. However, Portable Pool Singapore is committed to offering the best quality inflatable portable swimming pools for a wide range of uses apart from just swimming. Our goal is to ensure total freedom and convenience in using swimming pools for the most fulfilling experience.
Our company understands that customers usually have diverse preferences and needs when it comes to choosing inflatable portable swimming pools. And, we are well-prepared to deliver just the right portable swimming pool for the specific need that you have. Our inflatable portable swimming pools integrate unique designs from where you can easily get the most suitable match for your event or occasion.
As the name suggests, our inflatable swimming pools are designed with few components and also light in weight for easy transportation to and from various venues. This makes them not only suitable for use in residential but, also commercial establishments. Despite the event or occasion that you are planning, our company can always deliver the best inflatable portable swimming pool for rent.
The main uses of our inflatable portable swimming pools
We offer a huge selection of inflatable portable swimming pools for rent that you can easily acquire when planning a party anywhere in Singapore. With our inflatable portable pools, you are able to deliver a memorable experience for your guests during a birthday party, graduation party, bachelor and bachelorette parties among others.
Due to the light weight of our portable swimming pools, you can even rent the equipment for trips or events outside town. Besides, commercial establishments can also rent these swimming pools for special party events. In every situation, we can always deliver the best portable inflatable pool for party to suit your occasion, space, guests and budget.
Whether you are holding the party at home, in a club or a remote location out of town, our company can always provide an ideal portable inflatable pool for party. And, we can also help you in choosing the best size and design of a portable pool to match the theme of your party and also expected users.
Today, it is not very easy to find a river or natural water source for religious activities like baptism. This is mainly because many have dried up and some are also very far such that getting to them can be very expensive and tiring. Instead of stressing yourself, simply get a portable inflatable pool for baptism from our company.
Our inflatable portable pools for baptism are custom designed for these activities and, will always offer greater convenience. Despite your location in Singapore and, the number of people to be baptized, we can offer the most suitable portable inflatable pool for baptism. Even if you may have other related activities, we can still deliver the right portable pools.
The portable inflatable pools for baptism that we provide are customized with all the right features and accessories for the activity. In fact, the pools can effectively serve all your baptism needs without any additional component. This is a guarantee that your event will be successful in every way.
Apart from the two uses of our portable inflatable swimming pools highlighted above, we can also offer pools for other purposes like, water sports. In fact, we can also deliver an ideal portable inflatable pool for therapeutic treatments and personal relaxation both indoors and outdoors. Despite your needs, preferences or the occasion, Portable Pool Singapore has the ultimate solutions for the most suitable inflatable portable pool Singapore.
There are numerous benefits to choosing our portable inflatable pools for rent. The following are some of the reasons why you should always acquire inflatable portable pools from our company;
High quality inflatable portable pools
Quality is an aspect that is clearly exhibited in every product that we offer. Our company goes the extra mile to source for inflatable portable pools from leading manufacturers for the best money value. The pools are designed with strong components and accessories so that you can always feel safe when using them. Besides, the materials used in the construction are of the best quality, which is recommended for portable pools.
At Portable Pool Singapore, we are committed to offering portable pools for varying groups and spaces. Our products are available in a wide range of sizes to select from including, Extra-large inflatable portable swimming pools, Large Family size inflatable portable swimming pools and inflatable portable swimming pools for Adults. This means, you can always easily find the right portable pool size for your party, baptism, other events as well as the available space.
Our company stocks a vast collection of inflatable portable pools for rent, which you can always acquire for every event whenever you wish. We have significant presence in Singapore and, can always deliver the required portable pool to your location in just a short time. Even if you may need the pool urgently, our company can make it happen to ensure that you are not inconvenienced. We are always very keen on keeping time and, strive to make deliveries within the given deadlines.
The best inflatable portable pools for every budget
We understand that the cost of buying inflatable portable pools is an issue that usually hinders most people from obtaining the equipment. Thus, our company offers the best selection of inflatable portable pool rentals at fair rates that you can easily acquire with the budget that you have. Even with a limited budget, we can still help you get the most suitable portable pool for your event.
Our portable inflatable pools also come in a wide range of designs and shapes, which you can select from based on the theme of the occasion, your lifestyle and also the available space. Talk to us for the best inflatable portable pools for parties, baptism or any other event in Singapore.